Passport Unlimited
Midwest
Supporting businesses, institutions and individuals in building their most valuable relationships.
We are a multi faceted marketing firm that owns and operates the Passport Unlimited concept in the Midwest Region of the USA. Experts in all aspects of direct marketing, email marketing, relationship based marketing campaigns and corporate incentive and rewards programs. Some of America's most highly regarded companies make Passport a part of their culture. We provide the programs that help their employees thrive – whether it's health and wellness programs, local and national discounts or rewards and recognition – we help them make it happen.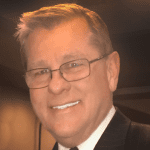 President/ CEO of Pool Associates, Inc.
Brian has over 40 years of marketing experience including retail, wholesale, manufacturing and distribution as well as direct B2C and B2B in the telecommunications and all digital arenas. He has been involved with the DMA (Data and Marketing Association formerly the Direct marketing Association) and is a Certified Sales Trainer. He has owned and operated a real estate investment firm which specialized in working with distressed properties and neighborhoods partnering with current and future property owners to improve market valuation of individual properties as well as the greater geographic footprint of an entire neighborhood increasing property valuation for all homeowners. Respected as a Sales Professional, Real Estate Marketing Consultant, Employee Retention and Rewards Program Specialist, Digital Marketing Consultant and Email Marketing Campaign Strategist. In all endeavors building, maintaining and nurturing relationships has been the key element of success. Helping individuals recognize and develop their own personal strengths coupled with moral and ethical values and a strong personal Code of Conduct has been and will be the driving force of our previous, current and future success. Living a faith-based life learned from reading, studying and following the best instruction manual available
for a peaceful, satisfying and fulfilling life, the Bible.
Senior Account Manager – Midwest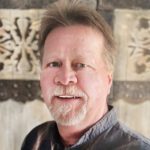 Todd's career spans over 30 years of excellent customer service. For over 20 years as a Senior Account Manager for Passport Unlimited Midwest, Todd has become a key element in the success of our company. He has spent his entire career in the sales arena and knows that member satisfaction is the most important element of his position. He has also enjoyed a successful career in the music industry and is a proficient professional drummer.
Corporate Programs & Restaurant Relations – Midwest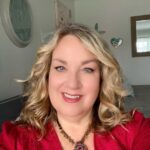 Kathleen has 20+ years of growth marketing and team building experience. Her career background is varied in banking, wealth management, real estate and internet marketing. She has owned various companies and can understand the steps needed for success. She is driven by hard work, good communication and customer satisfaction. One of her true passions is her volunteer work.
Member Services & Data Management – Midwest
Olivia's experience in bookkeeping and data entry has optimized her skills in organization, efficiency, and dependability. Because of her many years of active involvement with a volunteer ministry, Olivia has much experience with and enjoys working with the public. This has trained her to cultivate excellent communicative skills with the client and have a strong work ethic. She uses her abilities to help serve Passport Unlimited Midwest and our valued customers.
Regional Manager - Restaurant Relations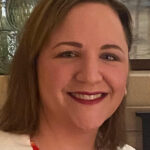 In her previous roles in medical office administration, insurance, and personnel, Shay's organizational skills and attention to detail were a great benefit to the success of her team.  Although often working behind the scenes, she valued the opportunities she had to provide compassionate customer care to patients and their families. Shay also became a small business owner and has been successfully running that business for over ten years. While much goes into the running of a small business, Shay credits her trusted relationships with her clients for the success her business has enjoyed.  Her faith-based commitment to ethics and honest business practices is a solid foundation on which her skills and experience are laid.  Now as a member of the Passport Unlimited Midwest team, she is applying her skills to building strong relationships with our clients in the restaurant industry and looks forward to making many new connections as well.