Passport Unlimited
Midwest
Supporting businesses, institutions and individuals in building their most valuable relationships.
We are a multi faceted marketing firm that owns and operates the Passport Unlimited concept in the Midwest Region of the USA. Experts in all aspects of direct marketing, email marketing, relationship based marketing campaigns and corporate incentive and rewards programs. Some of America's most highly regarded companies make Passport a part of their culture. We provide the programs that help their employees thrive – whether it's health and wellness programs, local and national discounts or rewards and recognition – we help them make it happen.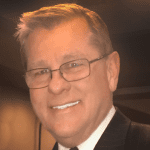 President/ CEO of Pool Associates, Inc.
Brian has over 40 years of marketing experience including retail, wholesale, manufacturing and distribution as well as direct B2C and B2B in the telecommunications and all digital arenas. He has been involved with the DMA (Data and Marketing Association formerly the Direct marketing Association) and is a Certified Sales Trainer. He has owned and operated a real estate investment firm which specialized in working with distressed properties and neighborhoods partnering with current and future property owners to improve market valuation of individual properties as well as the greater geographic footprint of an entire neighborhood increasing property valuation for all homeowners. Respected as a Sales Professional, Real Estate Marketing Consultant, Employee Retention and Rewards Program Specialist, Digital Marketing Consultant and Email Marketing Campaign Strategist. In all endeavors building, maintaining and nurturing relationships has been the key element of success. Helping individuals recognize and develop their own personal strengths coupled with moral and ethical values and a strong personal Code of Conduct has been and will be the driving force of our previous, current and future success. Living a faith-based life learned from reading, studying and following the best instruction manual available for a peaceful, satisfying and fulfilling life, the Bible.
Regional Sales Manager – Midwest
In high school Tyler Ryan was that kid who never seemed to be paying attention, and some people may still think that describes him perfectly. But he doesn't sweat it. He says, "The thing about me is I just see things a little bit differently than most people. The perfect moment might only last for half a second, but you can be sure I'll capture it. I always come out on top of whatever life throws my way! Watching my 2 beautiful daughters grow is my favorite hobby aside from continuously working on being the best person I can be." Tyler enjoys volunteering and working with the homeless as well as disaster relief.
Director of Client Relations​ – Midwest
Sandra Jackson was born in Fort Wayne IN, and spent most of very young years in New Paris, Ohio. Her family moved to Tucson AZ where she graduated from Santa Rita High School. Her husband and herself have 5 children, with a grand total of 22 grandchildren. For 14 years Sandra was a general manager at Pizza Hut both in AZ and Omaha. She has been with Passport for 19 years and has acquired a wealth of knowledge, experience, and expertise in sales and customer relations. Outside Passport, she enjoys time with her family, reading, bowling, fishing, being outdoors and spending time alone.
Customer Service – Midwest
Meghan has over 15 years of great customer service from retail, medical billing and coding in a clinical setting, hospitality, grocery stores, and convenience store experience. She worked in a clinic for over ten years, doing what she loves, helping people as much as she can. She continues to build her knowledge to help her to continually grow and be able to provide the best customer service in every setting. Meghan enjoys traveling and experiencing new places all across the United States.